Ron Morris Balance strengthens mind/body/spirit
through motivational speaking, consulting, and program design.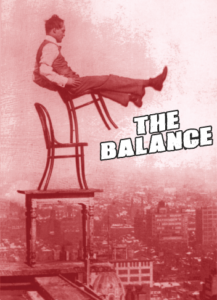 What is this all about? The balance. Why this effort to expose this view of base truths in the area of the mind and body? Hasn't this been said and done a million times before? Boatloads of books, from Oprah to Chopra. Celebrity opinions on how all this life stuff works. Infomercials, pills, gurus of every sort and configuration. Yet even the smartest of us end up not knowing where to start or how to trust in the path we do end up choosing; and that my friends is where this site differs from all others. I will give you the base outline to your needs backed up with real outcomes that make sense to your life. Not a ficticious celebrity or a video screen aboration of the perfect person. Real people, real me, real deal.
By living it (the balanced life) 24/7, Ron lives in a constant continuation of education and exploration with true masters of there respective disciplines, not to mention a 30 year run of trying, doing and objectively reviewing the end result of all things relevant to live and maintain a balanced life.  That being a strong body and a quiet mind.  The ability to recognize and expose the b.s. from media induced frenzy with ultra fast fixes promising to regain or keep your youth, so you can wear super sexy clothes, drink lite beer and kick it hard till dawn in your new Lincoln town car.  All the while having super manageable hair and bold eyelashes.  No matter how much that lite beer fucked you up by the time you arrived at the super party of models and millionaires.  You still looked stunning with big lips freshly botoxed and did I mention those bold eyelashes?  You know, just like in real life!  There's never any bad side effects from beer and pizza, right dude?  My message is pay attention.  Be awake to what is true (and what is true is that super puffy hair does not change your life, especially in the morning when you wake up on the hood of that Lincoln with your designer dress plastered with lite beer vomit).  Mmmmmmm … perhaps a bit to cranky? Nah!!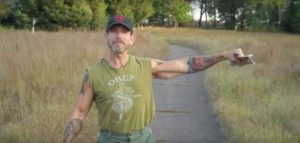 This site establishes that balance and truth are all that is required to reach that goal, but (and its a big but ((insert joke here)) ) you need a source that has only one agenda.  That agenda is my strategy of basic truth in any and all area's of balancing your day to day. plus expanding your truth(s) helping the insecure or misguided to have a place they can trust and know, will aid them without having to don spandex and go to a gym that is filled with insecure and unconscious individuals who use extra body shampoo and the latest fitness routines and trending diet plans to achieve the total tan package and a completely satisfyng life.  By the way, have you ever known that to work?
This is a real and progressive site with health fitness and zen that is utilized daily by myself and students.  A break down visually on all these elaments of simple  techniques that as you refine them to a deeper level will reveal a calmer stronger leaner you.
We will bring only the elements that work and propel you forward as a person.  (insert interviews)
This site also targets the pro and semi pro athlete, to whom this balanced approach kicks ass.
(see updates and vids)
My credentials include working with teenagers at the Lino Lakes youth Correctional Facility, inmates, college students at campuses across the state of Minnesota, SWAT team members, best-selling author, world explorers, entrepreneurs, and professionals.  I have helped corporations improve employee morale and firefighters to increase their overall preparedness and improve teamwork and dexterity.  I opened the first kettlebell school in the country, and was the first man to introduce kettlebell use to women.  Up until that time it was a testosterone sport.  So goes the balance philosophy.  With a correct balance of all things relevant, you can do what you like when you like.  So welcome aboard.  Keep your hands inside the ride and nobody gets hurt.